Greetings people of MineRealm!
Just wanted to share some statistics about MineRealm's wonderful (debatable) surface!
I'm introducing
A
rcane
S
atelite
S
urveillance! It is a script programmed in matlab what pulls and stitches images from the real-time online map to produce an image that is 10k by 10k pixels, where each block correspond one pixel.
How it works:
Legitimacy:
Let's talk deserts and my progress of preserving them by mining them all!
First full surface scan from 13th April 2017:
- 6.14 % of the surface is sand or sandstone, I from now on define as deserts.
- Total desert area of 1957 plots.
- Total amount of sand is 17,1M (assumed with average sand depth of 3,5blocks).
- 4967DCs are needed to store that sand.
- 2.87DCs of logs are needed to craft those chests.
- 2741 Diamond shovels with Unbreaking III will be fully used to dig that sand.
Sandstone is slightly more inconsistent but a few tests I've done say that there are 30% more sandstone than there are sand, so more than 3k Diamond picks with U3 are needed.
Extremely fast insta-breakning with no downtime mines about 20k credits/hour.
So to mine all deserts will take more than 1000 hours (~17k credits/hour).
With 4 hours of mining each day, that would take 250 days.
Since then, I've mined a few deserts and, just yesterday I reached 1M total sandstone mined on the ingame statisics screen.
Now: Total desert area remaining is 95.37% (With a bit of optimism that is nearly halfway).
The below gif makes it easy to spot where the deserts have been mined.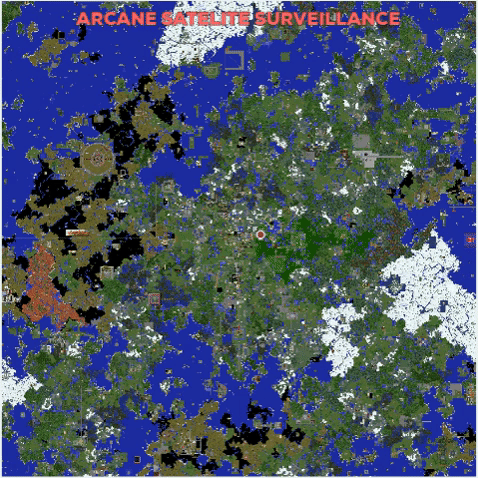 (on this gif, sand areas larger than 2500m^2 are marked as black, god I hate making gifs, rip resolution)
Bonus picture dump: